Physiotherapy Services, Windsor
Physiotherapy is the clinical health science that focuses on the study of movement to assist in restoring movement and function when someone is affected by injury, illness or disability.
Based in Windsor, our Physiotherapy treatments encompass hands on therapies, rehabilitation, injury prevention, health promotion and self-management strategies, whilst employing a holistic approach to treatment considering the individual's goals, lifestyle and capacities to create a personalised treatment plan. Our professional Physio is available to treat Windsor and Hawkesbury residents - make an appointment now.
Our highly qualified physiotherapist has had extensive clinical experience and has proven results for clients with muscular disorders, back pain, neck pain, spinal and sporting injuries, sciatica and many other physical ailments.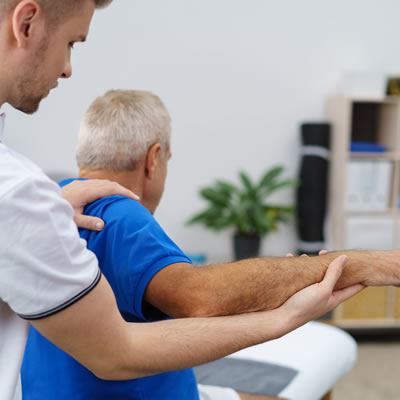 Standard Session Cost = $75
Treatment provided include
Spinal Mobilisation
Deep Tissue Massage
Exercise Rehabilitation
Casting / Splinting
Dry Needling
Return to sport management
Home exercise
Taping Techniques
We recognise;
Health Funds
Medicare
DVA
Workcover & CTP
Conditions commonly treated;
Neck & Back pain
Sporting Injuries
Osteoarthritis management
Headaches
Muscle, Tendon & Ligament Injuries
Sciatica and other nerve injuries
Postural Conditions
Fracture management
Pre & post surgical rehabilitation
We treat these and a lot more, if unsure please feel free to contact us.